Procell Micro-Channeling & Stem Cell Therapy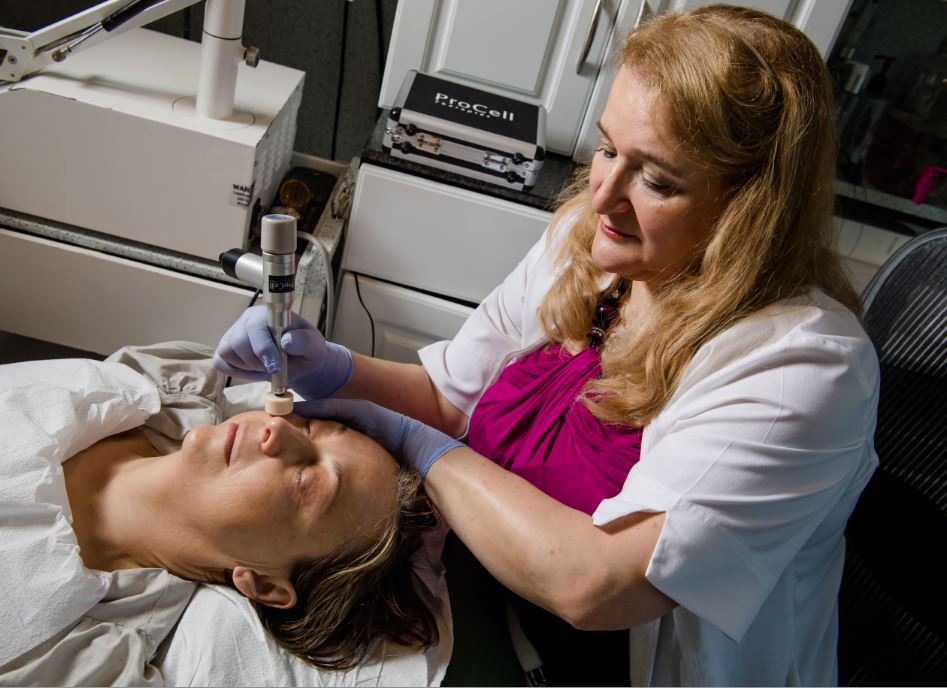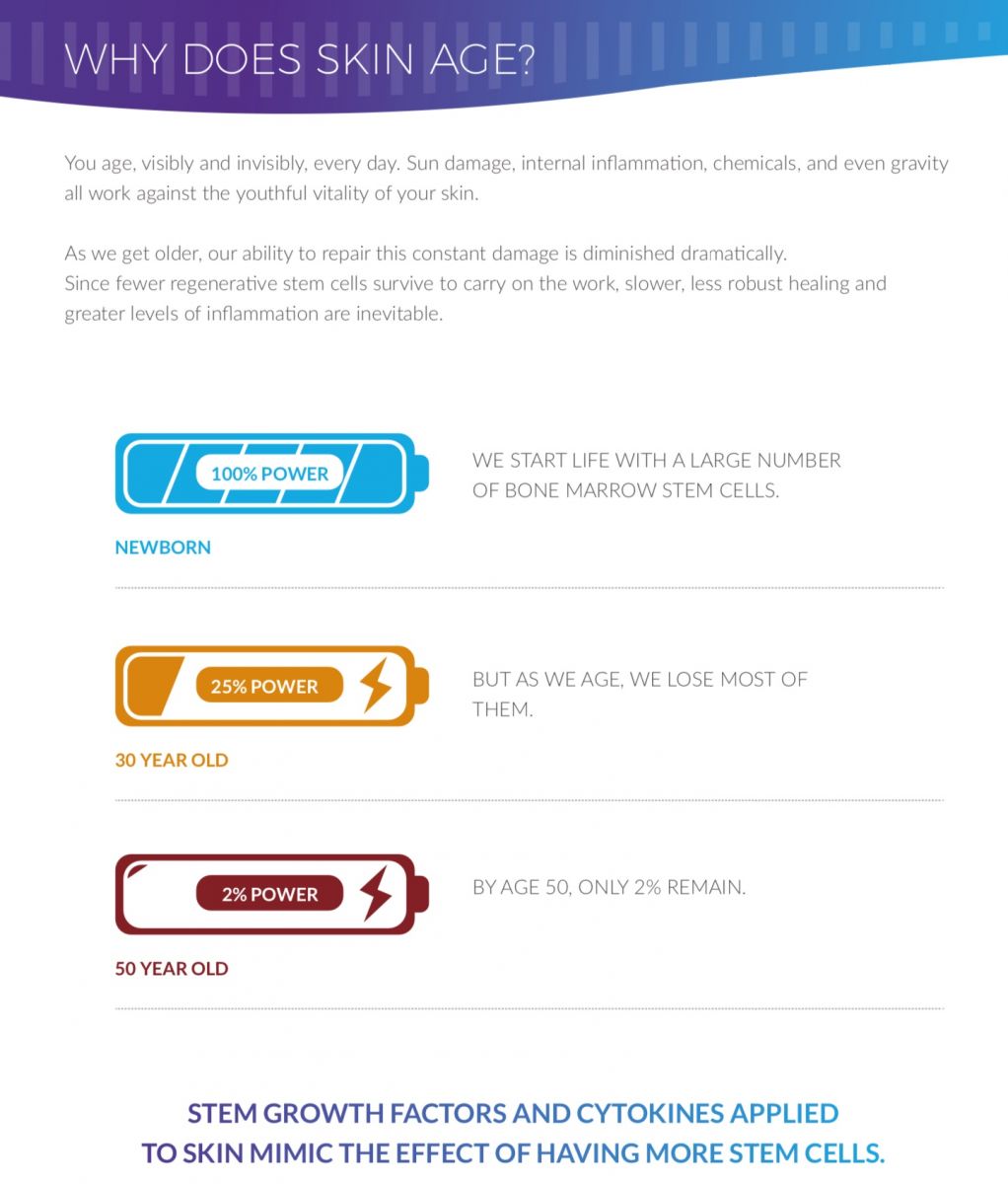 Our microchanneling tools combined with our serums (adult human stem cell derivative ) create a new paradigm for advanced scientific skincare and rejuvenation. The Livra system by ProCell virtually erases wrinkles, improves the appearance of acne and traumatic scars, reduces acne inflammation, and nourishes hair follicles.
HOW DOES IT WORK?
Our proprietary Livra MicroChannelling two-in-one stampers provide pretreatment of the skin prior to our dermatological serum application. They do this by creating tiny channels in the outer layers of your skin which have been clinically shown to increase serum absorption by 300%. Then our unique stem-cell based serums go to work, feeding your skin with powerful growth factors that encourage your skin cells to revitalize themselves. The results are unlike anything you've seen before.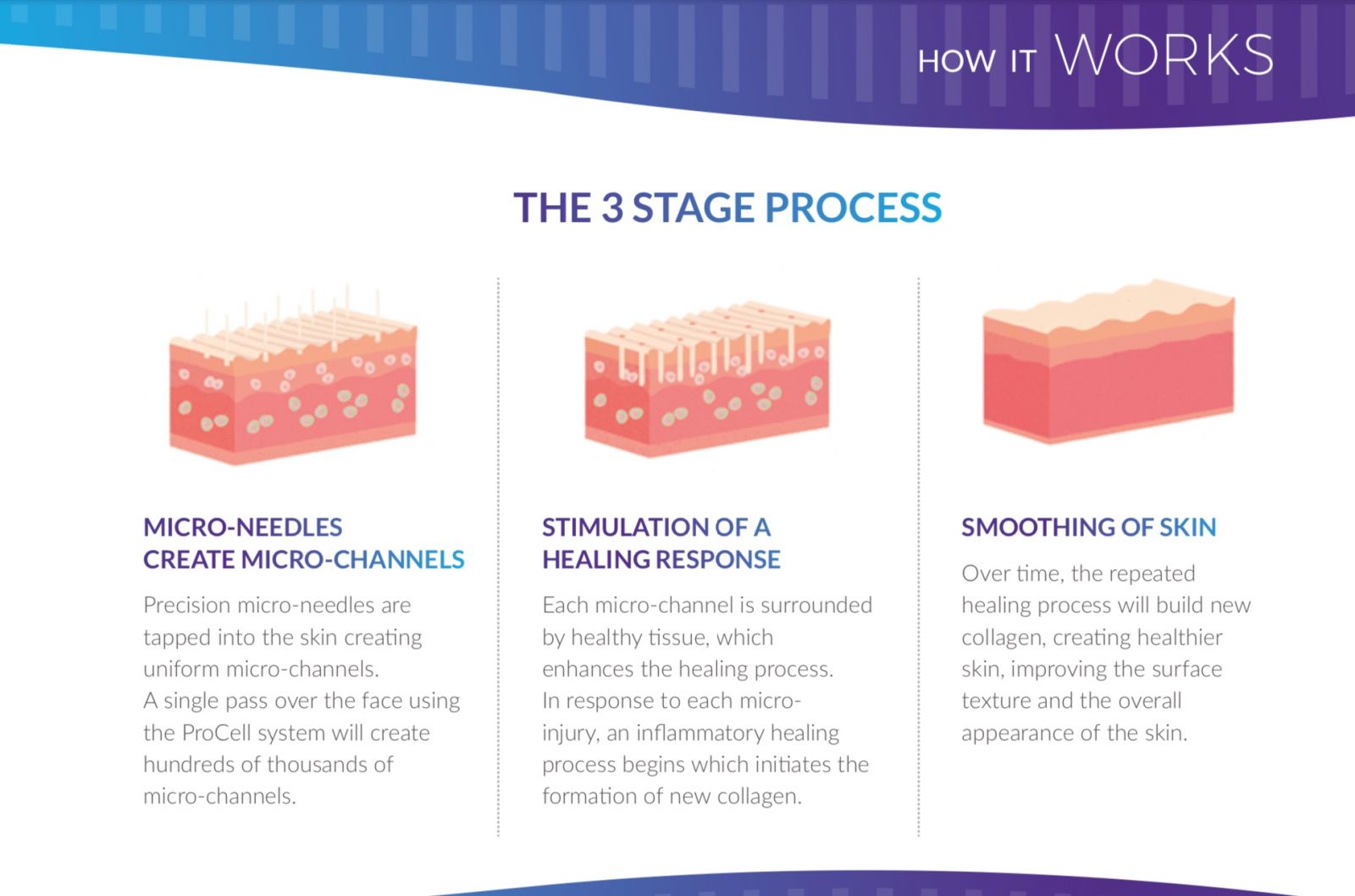 REAL-LIFE RESULTS
Procell creates invisible micro-perforations and stimulates cells called keratinocytes that activate the production of new collagen by stimulation, rather than damage.
While chemical peels, IPL & Laser treatments have their place in aesthetic skin care, they all produce improvement by injuring the skin to cause healing repsonse.
Procell is unique in that it stimulates improvement by the stimulated release of epidermal growth factors with virtually no damage to the skin.
The treatment produces a clinically significant increase in the production of new collagen and elastin through the release of these powerful growth factors and cytokines.
Procell produces maximum stimulation, with minimal inflammation. This balanced approach to skin rejuvenation reduces recovery time to near zero, while maximizing results!
You'll experience an immediate improvement in skin tone, texture, laxity, fine lines and wrinkles. And you'll see long term improvement that really last when you complete a series of treatments as recommended by the skin care professional.
Procell can dramatically improve your skin's firmness, smoothness, elasticity, hydration, sensitivity and tone.
Visible improvement in aging skin, acne and other scarring, uneven or hyper-pigmented skin & overall tone and texture are real with Procell. And with our expertise, we can show you how to make those results last!
Contraindications: Relative contraindications include: keloids or raised scarring; history of eczema, psoriasis and any other chronic skin conditions; history of actinic (solar) keratosis; history of herpes simplex infections (cold sores); diabetes; high blood pressure, pregnancy, presence of raised moles, warts or any raised lesions on the area to be treated.
Let me show you how to get those results!
Series Special: Regular $250.00 per treatment – Special $200.00 per treatment. Also FREE Anti-Wrinkle Mask to use at home 30 minutes after the treatment (while supplies last).
Add on the LED Light $25.00 – 30 Minutes under Light Benefits of the LED Photo-therapy is to improve cellular performance, healing and anti-inflammatory, increase circulation, accelerate tissue repair, kill acne bacteria, decrease inflammation, improve skin tone and clarity. This is done at the end of the Micro-Needling
Acne Before After 2 Treatments
.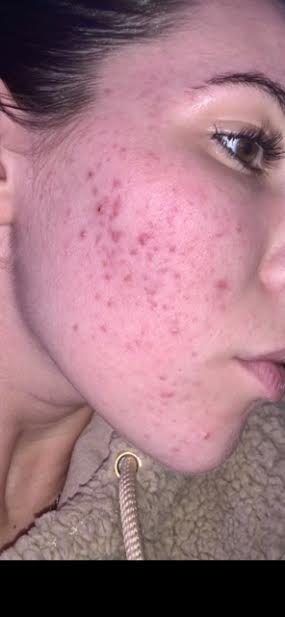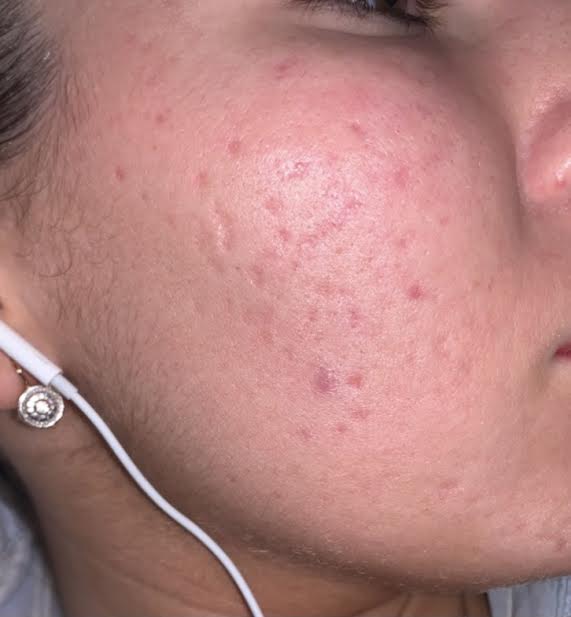 Skin on the face and the front of the neck treated with Pro Cell The back of the neck is not.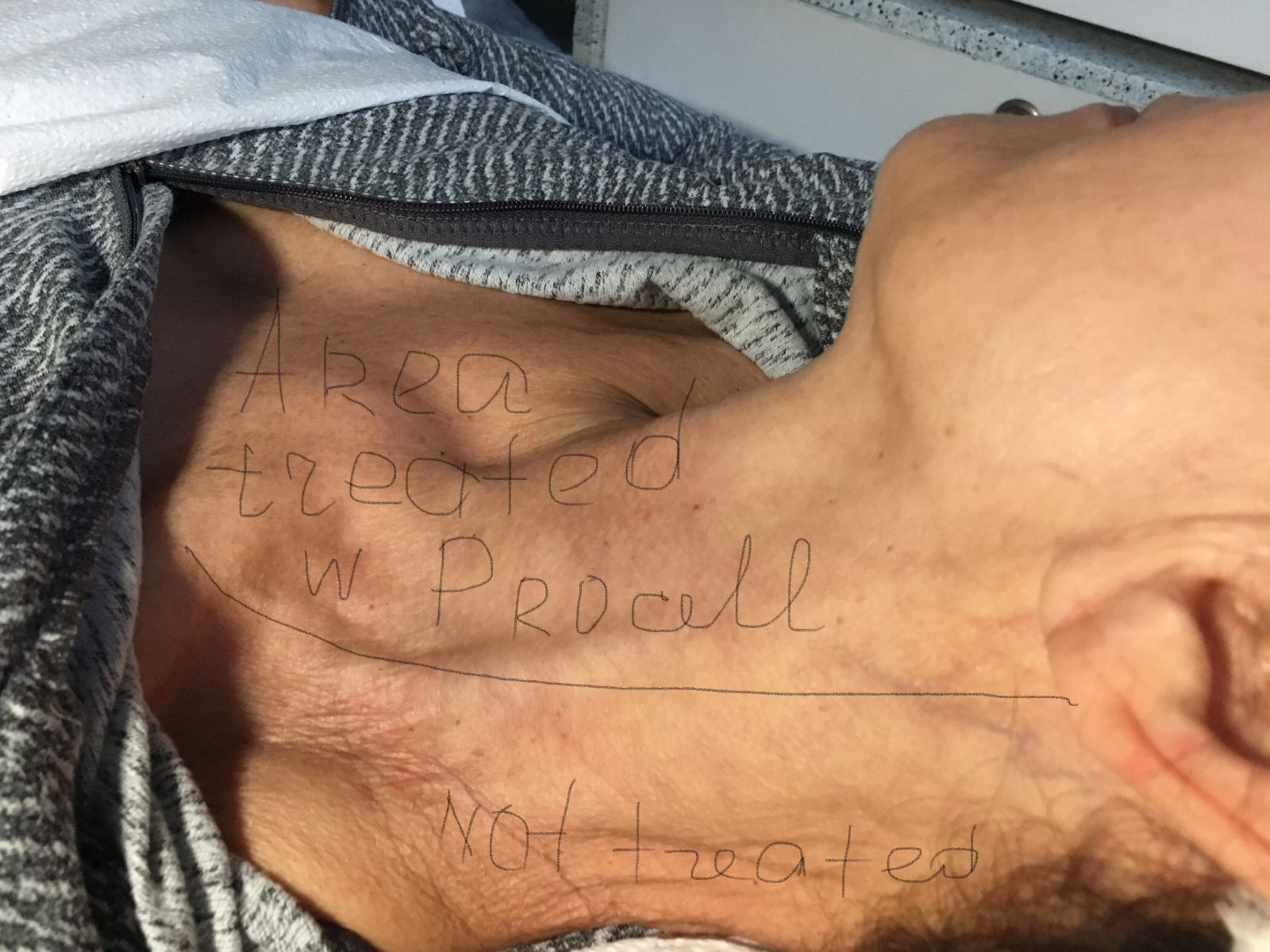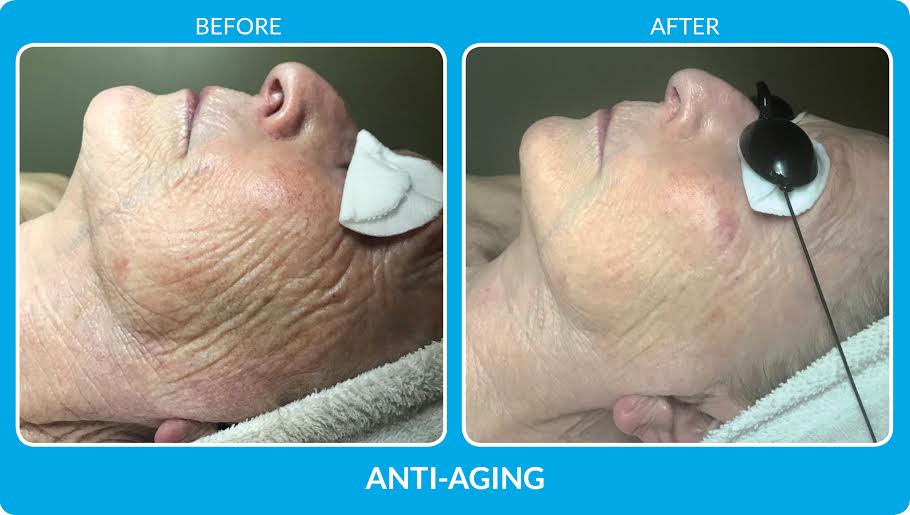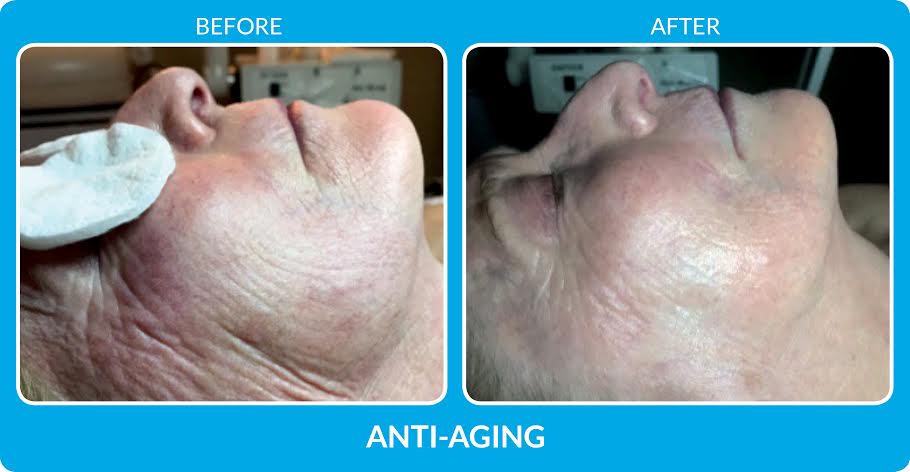 74 Year women after 4 sessions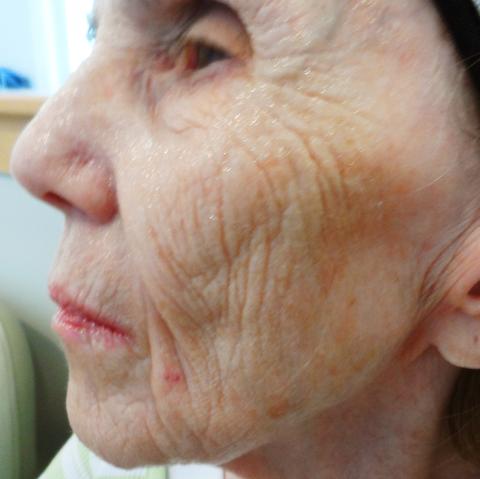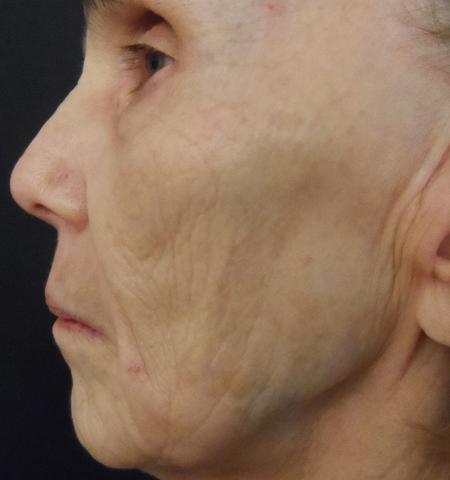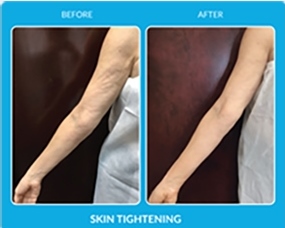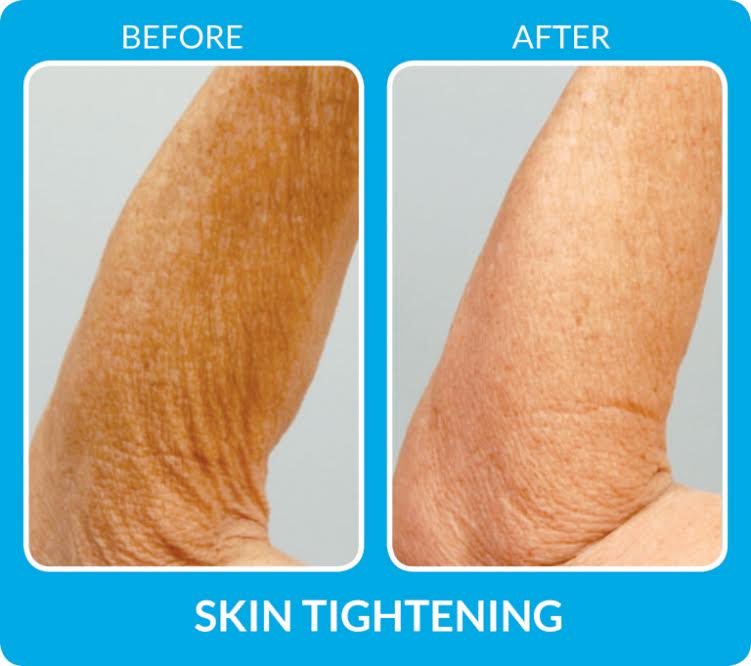 54 years old After 4 treatments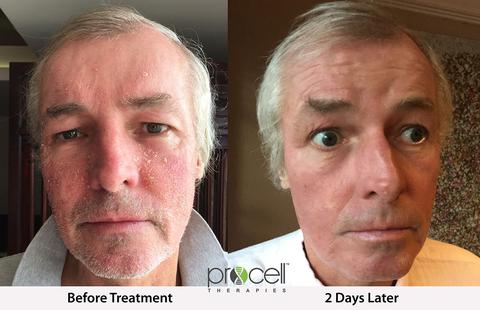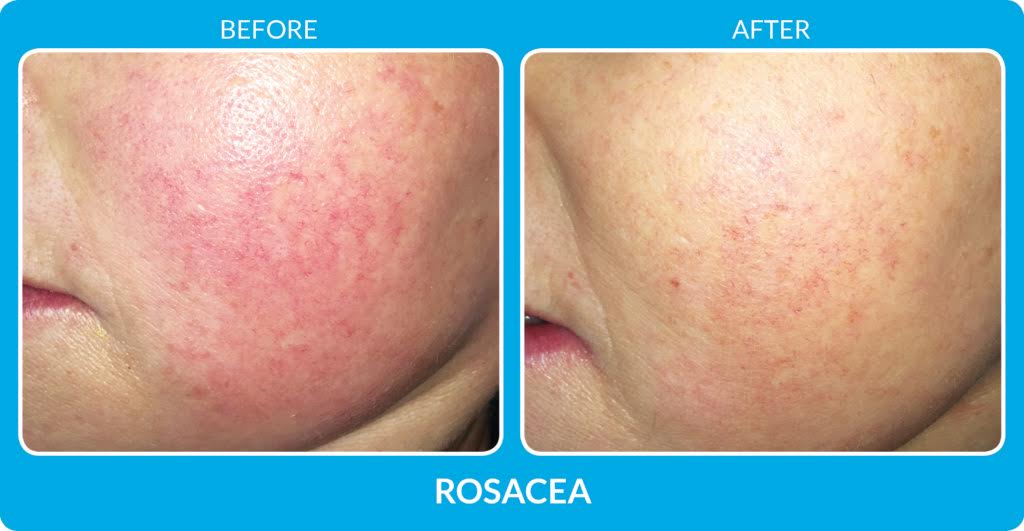 Acne scars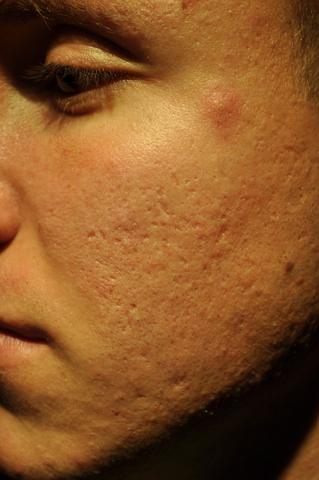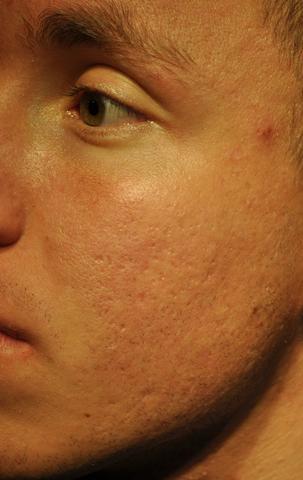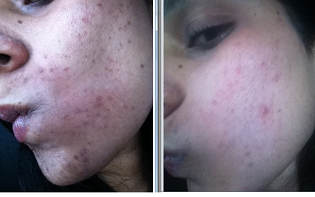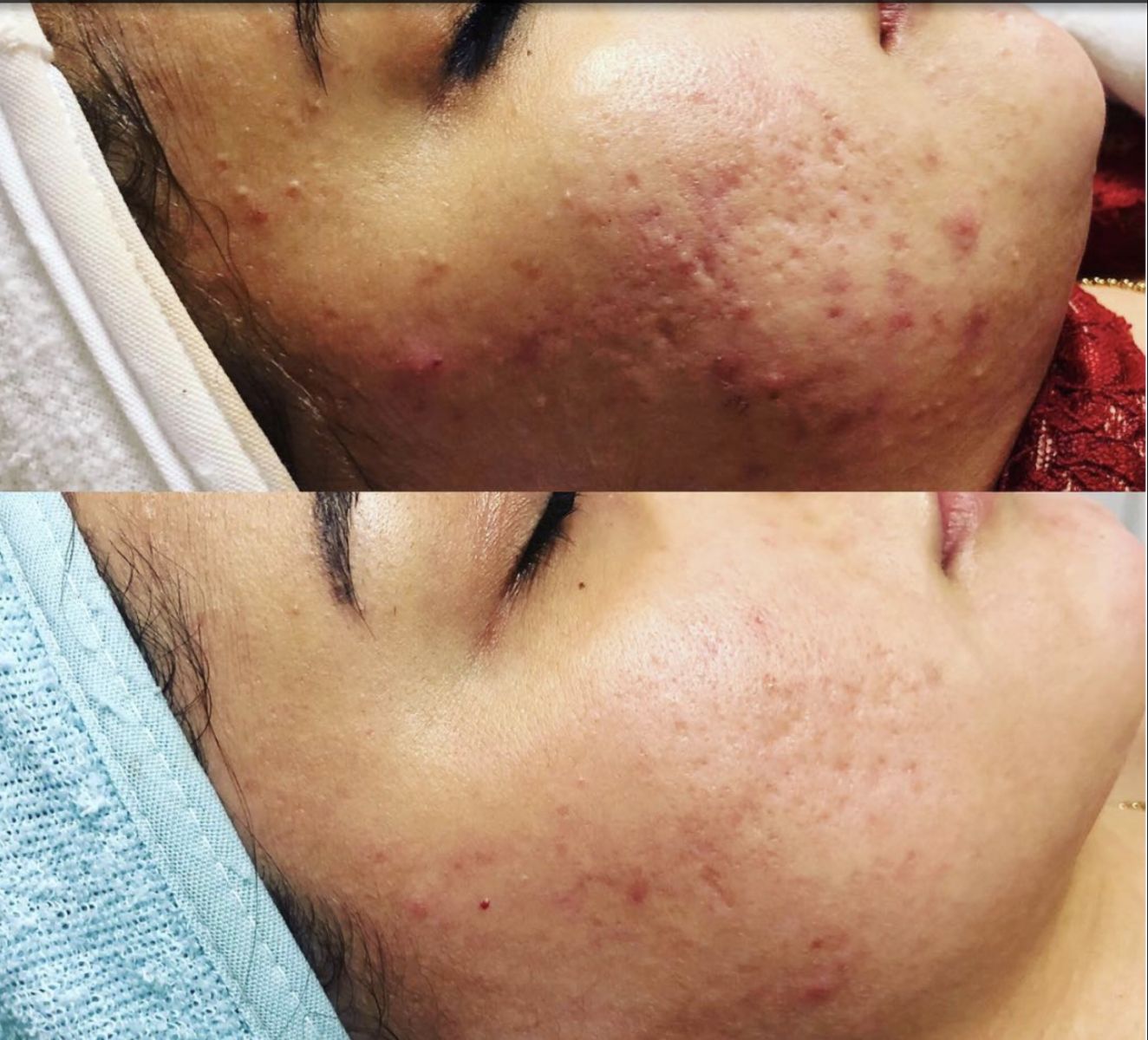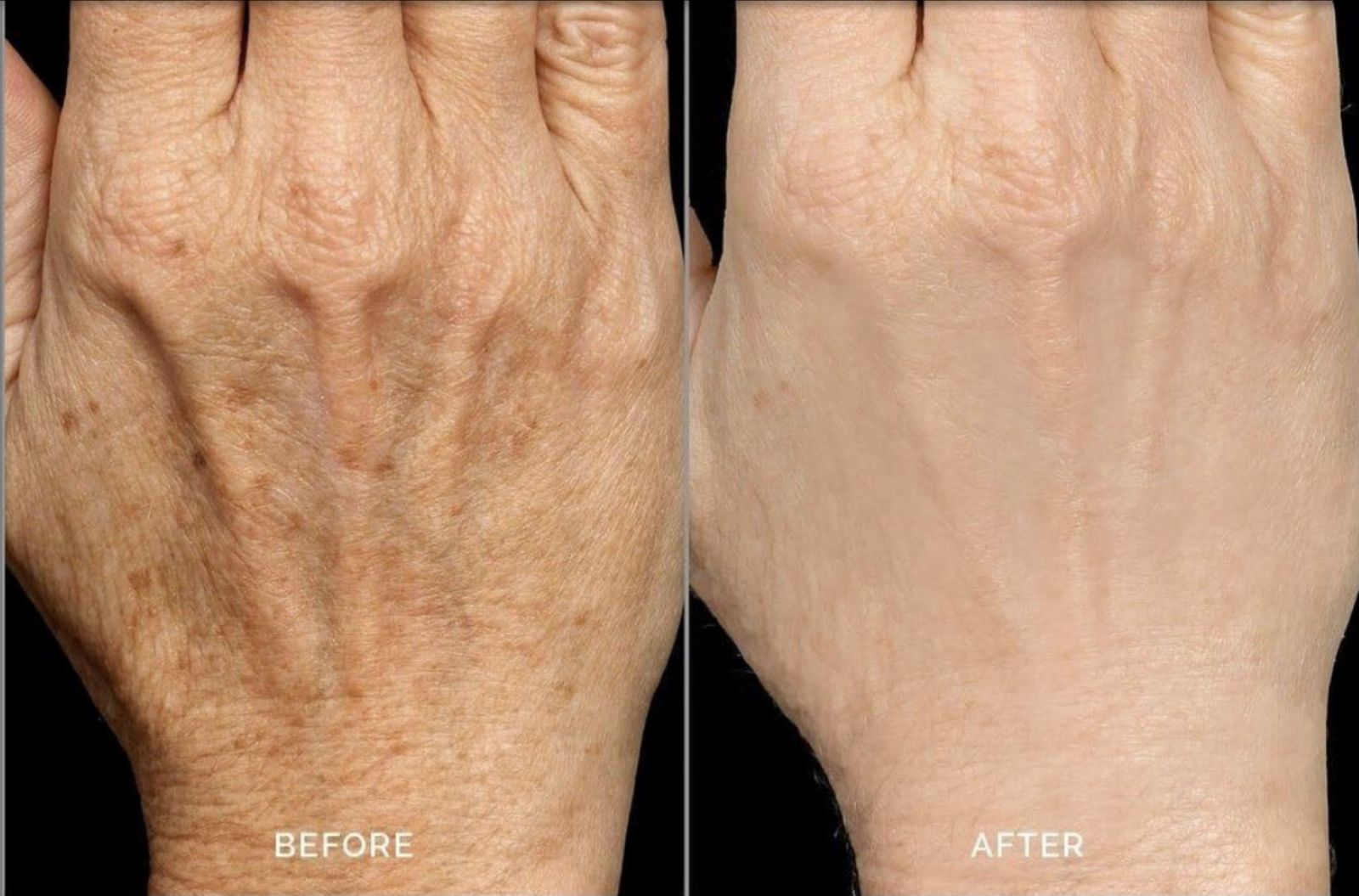 Hair restoration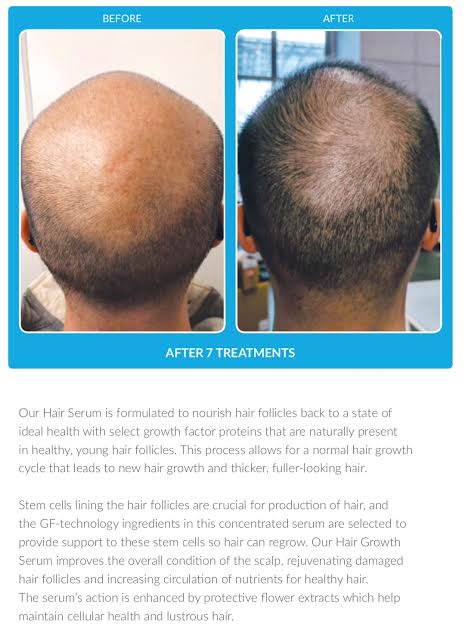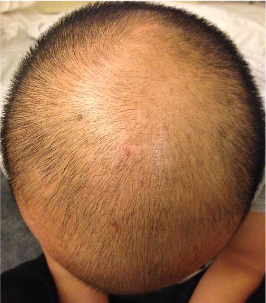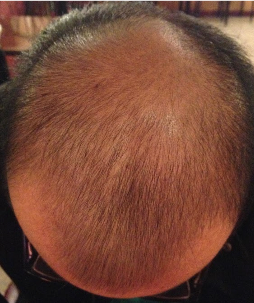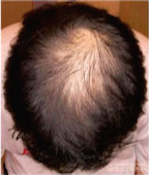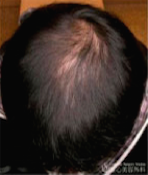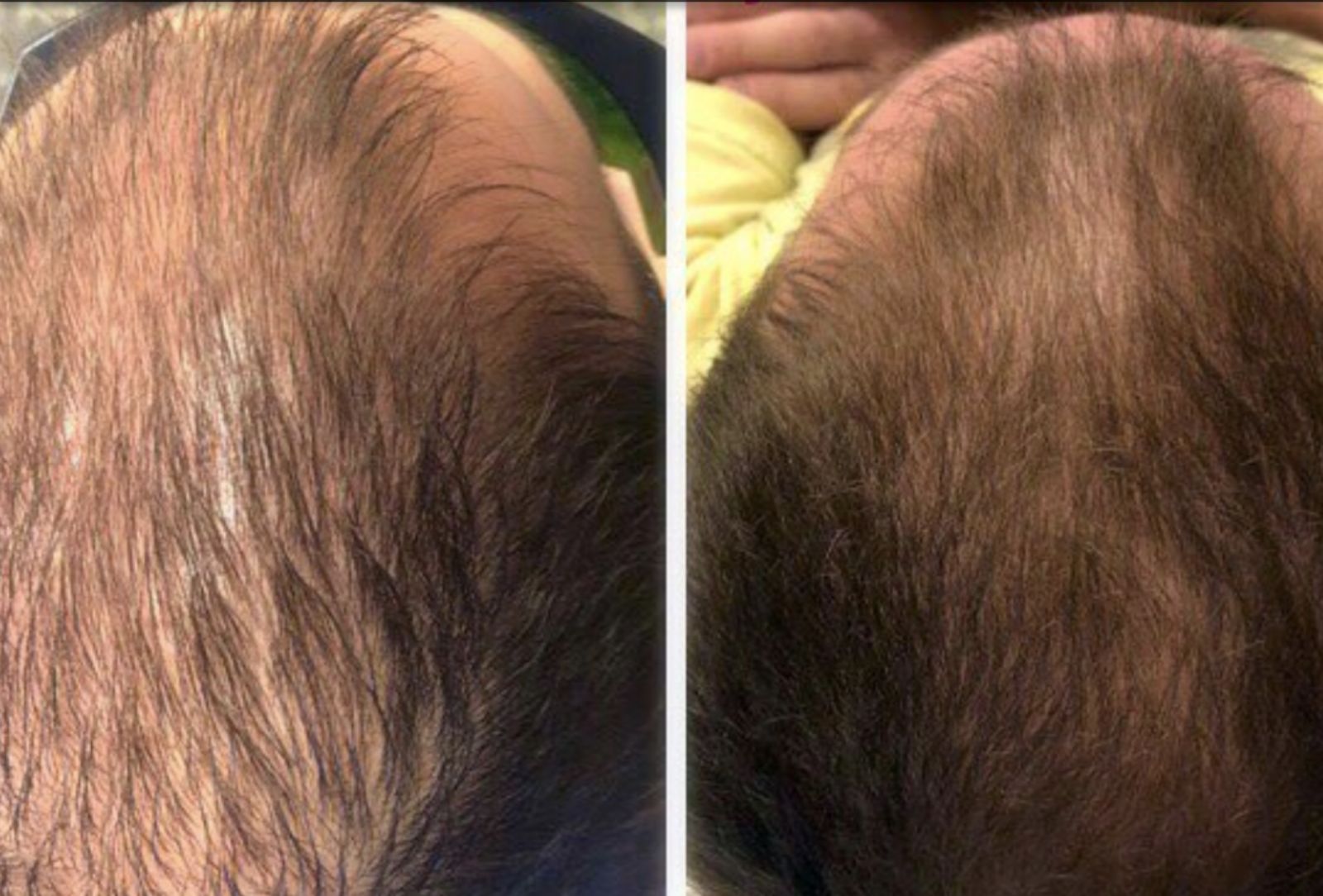 My Sister before & after 5 treatments